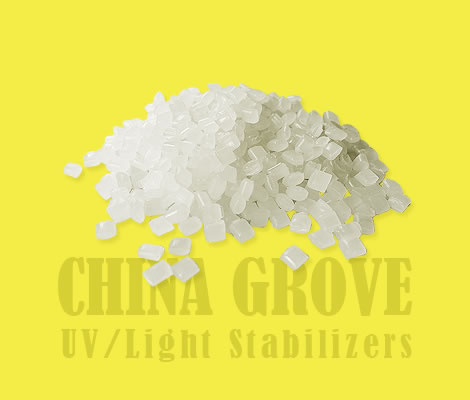 Applications:
▪ Bulk bag / plastic flexible container bags / flexible intermediate bulk container.
▪ Plastic woven sack / wool pack
▪ Awning
▪ Mesh (vegetable) bags
▪ Film
▪ Fiber
▪ Injection and blow molding

Usage:
K1560® is recommended for use at 0.6% to 2% addition levels depending upon customer specific application requirements. At 1.0% addition level, FIBC fabrics with K1560® will meet requirements of both ISO 21898 (the FIBC international standard) and ASTM G154 (Standard Practice for UV exposure of nonmetallic materials).

UV Test method:
Expose test samples to fluorescent UV-B light in QUV Accelerated Weathering Tester for at least 200 hours, using a test cycle of 8 hours at 60 <C with UV radiation, alternating with 4 hours at 50 <C with condensation.

Storage:
Use within 24 months of production date for optimum performance.

Handling & Safety:
In accordance with good industrial practices, handle with care.

Packaging:
In 25 kg bags.